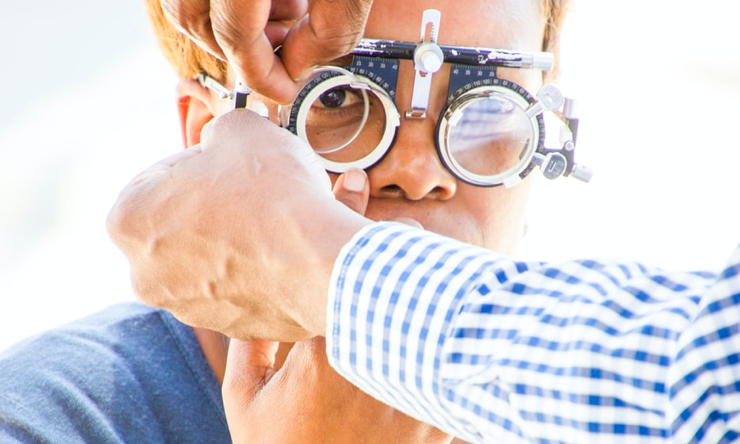 At Ramsden Opticians we have invested in the latest technology to allow us to carry out fully comprehensive eye examinations at a safe distance.
Our scanning equipment allows us to take an ultrasound scan of the underlying retinal layers, making us much more efficient at analysing changes in disease progression and aiding early diagnosis.
Our optometrists are skilled and have both the experience and enhanced qualifications required to look after our patient's eyes, from childhood through to later years.
We pride ourselves in providing a comprehensive eye examination, and always book a full hour to provide this in depth service. This will not only ensure that you have the most precise and comfortable up to date prescription in your glasses but also allows us the time to screen for common eye disorders such as cataract, glaucoma, macular degeneration, or diabetic retinopathy.
In the event of us detecting early ocular disease we will liaise closely with the hospital and refer where appropriate, either within the NHS or privately. We can send your ultrasound scan directly to the consultant, greatly improving the speed at which you will be treated.
In the case of childhood ocular muscle disorders, squints or lazy eyes, we will liaise closely with our colleagues in the local orthoptic department to ensure the earliest possible treatment.
The following groups are entitled to a free NHS eye examination:
– Children under the age of 16 and any student in full time education aged 18 or under.
– Every adult over the age of 60.
– Anyone who suffers from diabetes or glaucoma, or is at risk of developing glaucoma.
Others may be entitled on income grounds.
We provide the same fully comprehensive eye examination to both our private and NHS patients.